Are you considering buying a new or used stairlift? Have you done some price shopping already? If yes, then you have probably noticed that they are not cheap.
Stair lift prices could vary greatly, usually from around $1,300 to $10,000, depending on what type of lift you are looking to buy.
Here I'll share some tips regarding stair lift prices that you may find useful when shopping around.
– Reconditioned stairlifts are much cheaper than brand new once.  These are used units that have been refurbished for sale again. The downside is that they typically carry warranty up to one year only, while new models come with one to five-year warranty.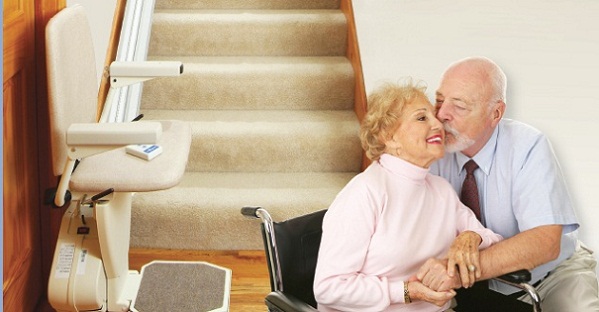 – Getting a stairlift for a curved stairway will cost you noticeably more. They are more expensive compared to straight lifts. Their installation is complicated, and vendors charge extra for that. Make sure to request details about the installation cost before you sign any papers.
– Some insurance companies cover partially or completely the cost of a new installation. However, don't expect Medicare to pay for it. Read more on the subject on Can my Insurance Pay for a Stair Lift?
–  If after exploring all of your options, you still are not able to afford to buy a one, you may consider a stair lift rental. This is a great cost-effective option for people whose needs a only temporary.
After you put down some money for a deposit, you can expect to pay $100-$150 monthly rent. The drawback is that most lifts available for rent are often simple straight models. It's, usually, hard to find a curved unit for rent that can fit your particular staircase.
I hope that this information gave you some idea on the current prices in the stairlift market. Now you can go ahead and make a smart decision for your home.
Feel free to drop a comment or ask a question below.